How do we monitor and study tigers when their survival depends on avoiding contact with humans? Camera traps are our eyes in the wilderness, collecting scientific information for our biologists even in the most remote forests!
INDONESIA
WWF deploys camera traps to monitor tiger and wildlife movement in Sumatra and can alert local authorities of potential tiger presence as part of the efforts to prevent human-wildlife conflict. There is no systematic national survey undertaken. The lower range figure of tiger population from IUCN estimation in 2015 is 371.
© WWF-Indonesia
NEPAL
4387 camera trap images are analyzed from stripe to stripe to help study tiger density and distribution in Nepal. The country announced a population estimate of 235 wild tigers officially - this is a 19% increase from the 198 tigers estimated in 2013.
© Emmanuel Rondeau / WWF
MALAYSIA
Malaysia is conducting its very first National Tiger Survey, to be completed by 2020. Preliminary findings indicate that there are only less than 200 tigers left in the country's jungles.
© Hamirul Shah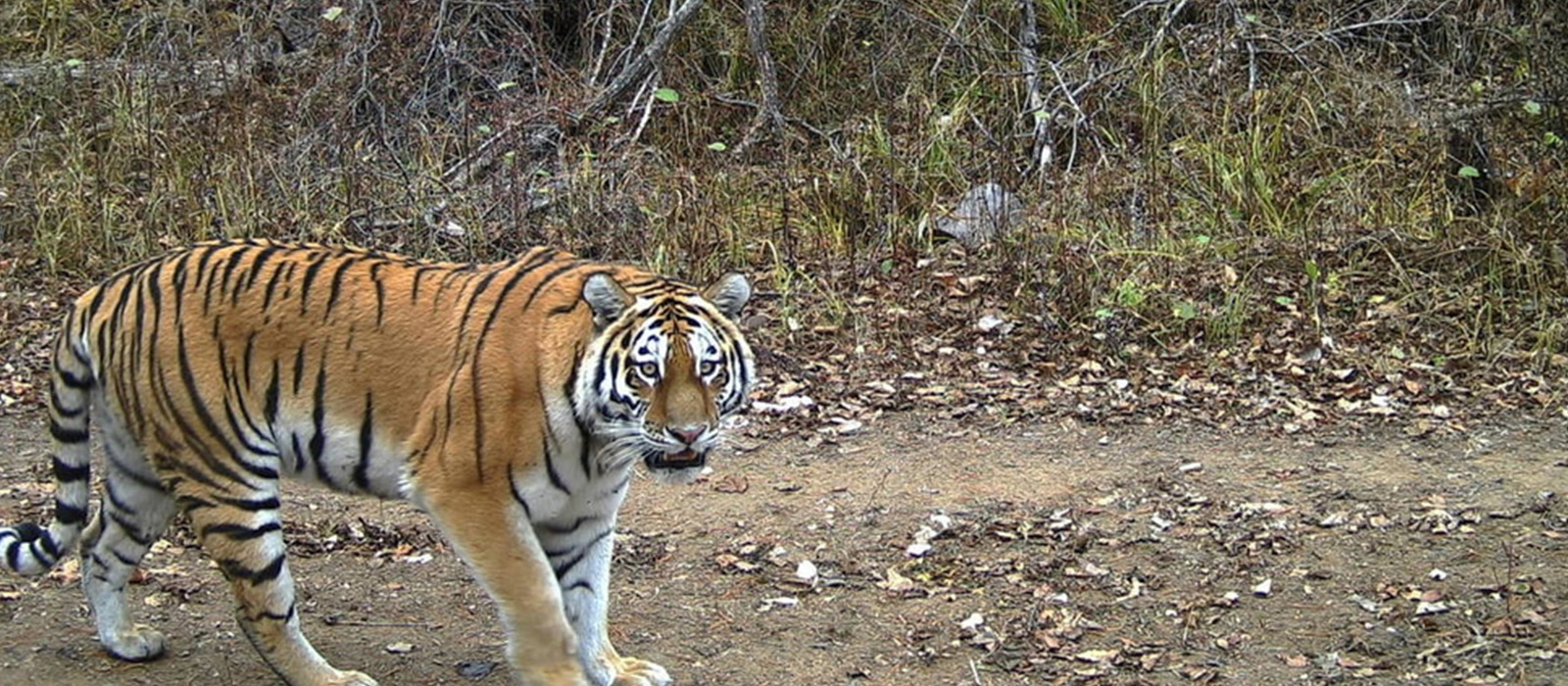 RUSSIA
Back in 1994 in the Russian Far East, Primorye was the first region where WWF Russia started working on tiger conservation and later expanded its activities in the wider Amur Heilong landscape. Camera traps have been key to help our scientists determine wild tiger population providing more accurate information than counting snow tracks.
© Fauna / WWF-Russia
THAILAND
Tiger MKM8 finally found a place he could call home after walking for 100km. He is tracked over the years through camera traps which showed him in the same place for five years now. The identification is made possible through a shared tiger population database among WWF and conservation partners. There are around 200 tigers in the country and no updated estimated population since.
© DNP / WWF-Thailand
MYANMAR
First glimpse of a wild tiger in #Myanmar! Camera traps help collect and analyze population data in areas where it was not possible before. We now know there are at least 22 tigers in Myanmar.
© KWCI / WWF
BHUTAN
The latest tiger population estimate is 103, with camera traps capturing images of wild tigers roaming as high as 4,000 m above sea level.
© JSWNP / DoFPS/ WWF-Bhutan
Cambodia
It is declared that Cambodia's tigers are functionally extinct as no evidence of tigers has been recorded since 2007. This is the last camera trap image we have received.
© WWF-Cambodia / FA
India
The world's largest tiger census was conducted in India in 2018 with 21 tiger bearing states covered across the nation. The results show an estimated 2967 wild tigers!
© Debmalya / WWF-India